Christian Persecution in the PHILIPPINES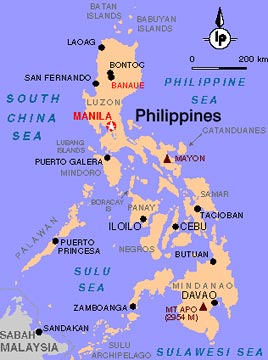 PHILIPPINES

Seven Christian Workers Beheaded - VOM Sources
The bodies of seven Christian workers were recovered in Parang town where they were kidnapped by Abu Sayyaf Muslim extremists. VOM sources report that the Christian workers' bodies were found in the jungles of Jolo by soldiers, days after they were seized while heading to a government road project. Pray for comfort for these families and ask God to use the testimony of the slain believers to bring non-believers into the knowledge of Him.

2 Corinthians 1:3-7
The God of All Comfort
3Praise be to the God and Father of our Lord Jesus Christ, the Father of compassion and the God of all comfort, 4who comforts us in all our troubles, so that we can comfort those in any trouble with the comfort we ourselves have received from God. 5For just as the sufferings of Christ flow over into our lives, so also through Christ our comfort overflows. 6If we are distressed, it is for your comfort and salvation; if we are comforted, it is for your comfort, which produces in you patient endurance of the same sufferings we suffer. 7And our hope for you is firm, because we know that just as you share in our sufferings, so also you share in our comfort.


Every month The Voice of the Martyrs reports on what is really happening around the world where our brothers and sisters are persecuted for their faith in Jesus Christ. Now you can receive a free subscription to The Voice of the Martyrs award winning monthly newsletter. You will be inspired, and even discover practical ways to get involved.

Labels: Persecution of Christians